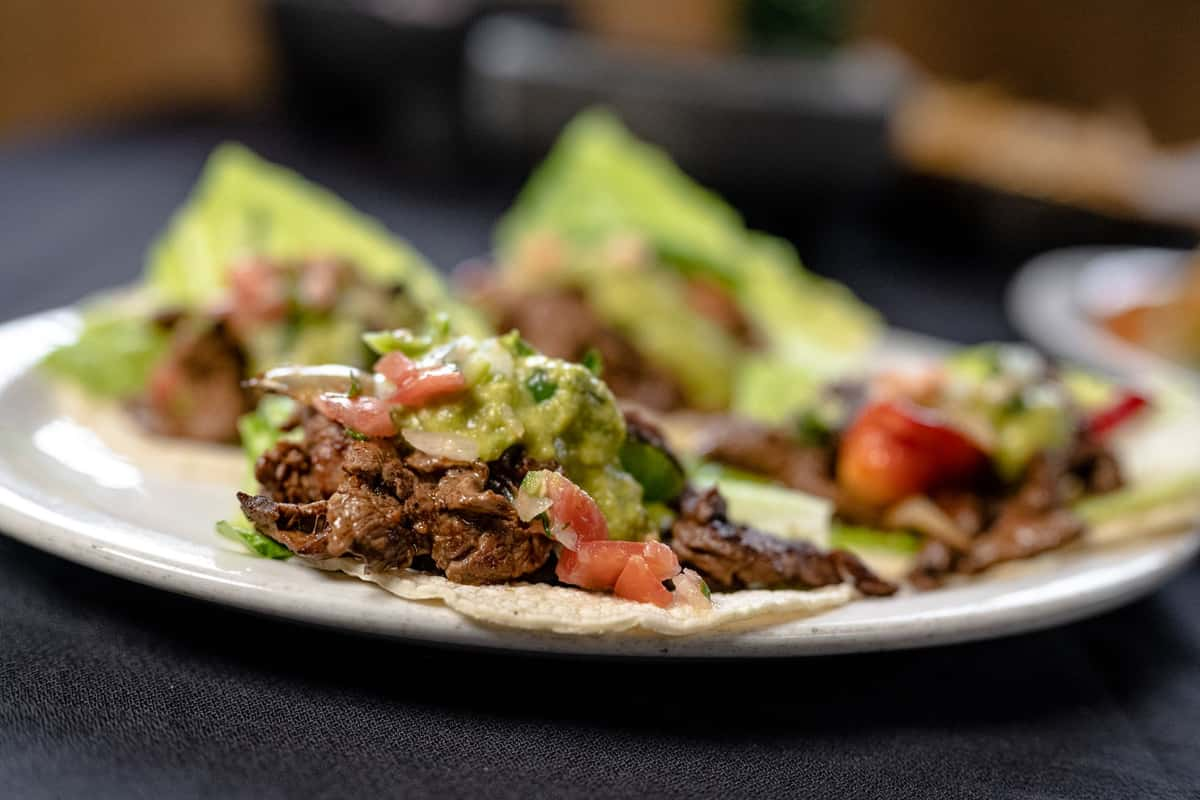 El Asador Steakhouse
Detroit, MI
New Hours
Hello everyone! As you may know, employee shortages are a real challenge restaurants are going through. In order to adapt, we have to make some adjustments to our dining room hours effective immediate:

• Mondays we will stay Closed
• Tuesday - Thursday: 11am - 2 pm (Open only for Carry out) | 3 - 10 pm (Dining room will be open)
• Friday - Sunday: Open as usual

Thank you for your support and understanding!
About Us
El Asador Steakhouse is located in Southwest Detroit. We take a new approach to Mexican Cuisine. We believe that good food is an ingredient in itself, and it should be treated with awe and love. So, expect each portion you are served to be made from scratch, and to have a shelf life of no more than two days, starting the count from the moment we receive it. We don't even own a freezer. We consume locally. We consume responsibly.
The Mural
The mural painted on the Southern wall of the restaurant was painted in May 2015 by Marka27 (Victor Quiñonez), a renowned East Coast artist. The "Deity of Southwest Detroit," according to Quiñonez represents a "deity or saint type of character, not necessarily with an religious intention, but just so it is giving off that vibe that it is there to protect Southwest Detroit." Read more about Marka27's take on this vibrant mural, and you can follow him on Instagram @marka_27.
Visit Us
Southwest Detroit - Springwells
1312 Springwells
Detroit, MI 48209

Hours
Tuesday - Thursday:
3:00 pm - 10:00 pm
Friday - Saturday:
11:00 am - 10:00 pm
Sunday:
1:00 pm - 9:00 pm
Share Your Experience
Leave a Review
"It's always a treat to go to El Asador! The staff, the ambiance and the food! Don't hesitate.... go!!"
"Best steak fajitas around!! Definitely have to try."
"The best filet I've ever had- anywhere. Could probably cut it with a butter knife. Tim"
"Cazuela De Mariscos Was the absolutely delicious. The chili broth accented each perfectly prepared piece of seafood. It was a very generous portion. Highly recommend this dish. Also the table side guacamole was the best I have had. The wait staff is very attentive. Our experience was a 10 out of 10."
"Amazing taste and combination. Rice and patatoes are to die for. House salad is always a must along with table side guac"
"This was the first time at this amazing restaurant. I have been to many Mexican restaurants throughout the country. This is the best Mexican restaurant that I have ever been to. This steak entree is so flavorful and delicious. The soup was awesome too. The service was excellent and even the owner/chef came out to our table. I cant wait to go back again"
"It's always a treat to go to El Asador! The staff, the ambiance and the food! Don't hesitate.... go!!"
"Best steak fajitas around!! Definitely have to try."
"The best filet I've ever had- anywhere. Could probably cut it with a butter knife. Tim"
"Cazuela De Mariscos Was the absolutely delicious. The chili broth accented each perfectly prepared piece of seafood. It was a very generous portion. Highly recommend this dish. Also the table side guacamole was the best I have had. The wait staff is very attentive. Our experience was a 10 out of 10."
"Amazing taste and combination. Rice and patatoes are to die for. House salad is always a must along with table side guac"
"This was the first time at this amazing restaurant. I have been to many Mexican restaurants throughout the country. This is the best Mexican restaurant that I have ever been to. This steak entree is so flavorful and delicious. The soup was awesome too. The service was excellent and even the owner/chef came out to our table. I cant wait to go back again"
"It's always a treat to go to El Asador! The staff, the ambiance and the food! Don't hesitate.... go!!"